Climate Innovation Challenge
How might we combine rigorous economic analysis with new data, technology, and insights from climate science and ecology to promote economic and financial policies that fight climate change?
Welcome to the IMF Climate Innovation Challenge!
IMF Staff, international organizations, country authorities, and Civil Society Organizations (CSOs, including related think tanks) are invited to submit ideas that have the potential to enhance the IMF's capacity development, policy advice, and operational impact in areas where economic and financial policies intersect with climate change.
We expect proposals in the following broad topic areas. Please click on a topic area to see guiding questions and suggested resources:
1. Climate-related financial markets, risk management and asset valuation
2. New data and technologies for the design of economic policy responses
3. Smart communication to increase buy-in and traction of climate policies
4. International spillovers and illicit activities around economic/climate policies
5. Integrating climate and environmental sustainability into macro-frameworks
6. Reducing the environmental footprint of international organizations - Submission for this topic is restricted to international organizations only.
As proposals may fit multiple categories, submitters can designate a primary and secondary topic area for their idea. Submissions could be one or a combination of the following:
(i) Practical tools or models that could be used in surveillance, capacity development and operations to support policy advice and design. The tangible outcome of such projects could be software and codes, data dashboards, websites, manuals, spreadsheet-based assessment or projection tools, business processes, etc.
(ii) Analytical work that investigates novel questions or empirical relationships where economics and finance intersect with climate and environmental sustainability. The tangible outcome of such projects could be new knowledge that is directly useful in Fund surveillance or CD, and can be disseminated in surveillance documents, technical assistance reports, papers, seminars, blogs, etc.
Challenge Process
Proposal submission and evaluation will follow a phased approach, with each phase having its own eligibility and access rules.
Phase

Description

Phase One – Open for Submissions (Jun to Jul 2021)

IMF staff, relevant multilateral organizations, country authorities and CSOs including related think tanks are invited to submit solution ideas. Individuals not part of these organisations are not eligible to submit, however may be part of a project team.

Submissions are not visible to the public unless they are selected for the longlist. The review for the longlist will be done around the end of each month. Private attachments can be used to attach documents not viewable to public.

Phase Two – Longlisting and matchmaking (Aug 2021)

Submission is closed for the public. IMF staff can still submit proposals during this phase.

A longlist of best submissions will be selected. In this phase, IMF staff will have the option to join or sponsor longlisted project submissions that they find of special relevance for their work at the IMF.

Only submissions selected for the long list will be visible to the public and open for matchmaking.

Phase Three – Shortlisting and bootcamp (Sep 2021 to Mar 2022)

The challenge evaluation committee will select a short list from the longlisted submissions. Eligible finalist teams will join the solution development bootcamp to receive training and support to develop their projects.

Shortlisted teams will be required to provide proof of employment and support from their organizations in order to participate in the IMF accelerator bootcamp. The bootcamp will provide training to project teams on how to tailor solutions to IMF and stakeholder needs using innovation best practices.

Phase Four – Pitch Event (Apr 2022)

Finalists who complete the requirements of the bootcamp phase will be eligible to pitch their project at the finale pitch event, and the pitch judging panel will select the winning proposals.

Winners enter the IMF Accelerator Program and receive funding up to $50k for project costs subject to accepting the IMF Terms of Engagement and availability of funds. IMF retains the right to cancel engagements at any time.

Phase Five – Proof of concept development (Apr 2022 to Apr 2023)

IMF staff and external experts in the winning teams jointly develop a fully functional proof of concept (prototype) and/or an analytical piece while providing regular status reports to the IMF innovation team and the Advisory Board.

Successfully completed projects can be mainstreamed into IMF surveillance, capacity development, and operations.
Evaluation Criteria
The project submissions will be evaluated against the following criteria:
1. Relevance and potential impact: relevance to the IMF's agenda and mandate, and the potential for the solution to benefit a wide audience at the Fund and member countries. The relevance is particularly determined by its practical usefulness to staff when engaging in capacity development, surveillance, or program work.
2. Feasibility: Project is practical and feasible, and can be completed within 12-18 months
3. Innovation/Additionality: the project addresses a novel topic that is not well-covered by existing IMF research/operational work or adds a new angle/original thinking to an existing strand of research or operational work.
4. Team composition & engagement: the proposing team has the appropriate skills, knowledge, motivation, and bandwidth to facilitate solution-finding and implementation.
5. Support: commitment from respective managers outside and inside the IMF is secured, and it is evident that team members and partnering organizations can make time to focus on the project. There is clear interest from IMF staff to support the project.
Intellectual Property
You are solely responsible for the submission posted on this challenge platform. By participating in the IMF Climate Innovation Challenge, the participant represents, acknowledges and warrants that the submission, including all content, tools, models, analysis, and practical solutions, is an original work created solely by the participant and does not infringe on the copyrights, trademarks, moral rights, rights of privacy/publicity or intellectual property rights of any person or entity, and that to the extent it includes any third party input, the copyright owner of that input has authorized its use by participant. Please bear in mind that any information sourced from the Web may be subject to contractual "terms of use" imposed by the source website, and you are responsible for ensuring your compliance therewith.
Copyright of all submissions remains with you. However, by participating in the IMF Climate Innovation Challenge, all participants agree to grant the IMF and challenge sponsors a worldwide, perpetual, irrevocable, royalty free license to use, reproduce, copy, publicly display, sublicense, modify and fully exploit the submission, in whole or in part, including by publishing any successful proposals leading to funding by the IMF and challenge sponsors under open-source licensing. You agree that the IMF and challenge sponsors may use any ideas, content, tools, models, analysis, and practical solutions you have submitted for its business purpose, without further consideration. Similarly, the IMF or the challenge sponsor has no obligation to use any of the submissions in the IMF Climate Innovation Challenge.
Partners & Sponsors
The IMF thanks:
The Swiss State Secretariat for Economic Affairs (SECO) for supporting this challenge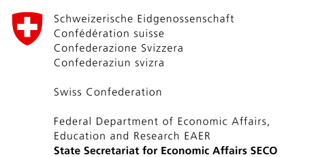 The World Resources Institute (WRI) for being the technical partner in this challenge

Please logon on to post a proposal.
IMF staff will need to use Single Signon (SSO). Non-IMF staff will need to register first.
| | |
| --- | --- |
| 0 | submissions |
| 0 | comment |
| 0 | votes |
| 63 | users |