IMF Anti-Corruption Challenge
How might we create behavioral change and increased transparency to enable good governance and tackle corruption in the public sector?
Challenge Update - 13 Feb 2020
We are pleased to announce that the Anti-Corruption Challenge received over 120 proposals from country authorities, CSOs, IMF staff and other IFIs from over 30 countries around the world.
After careful evaluation against the challenge criteria by our topic experts, we are excited to announce the Anti-Corruption Challenge shortlisted proposals. Congratulations to the project teams that have made it this far!
An evaluation panel consisting of IMF and external expert judges will be selecting the top 8 proposals in the next weeks.
The 8 finalists are expected to send two members of their team to participate in a bootcamp and the challenge pitch event during the 2020 Spring Meetings in Washington, DC.
Welcome to the IMF Anti-Corruption Challenge. The Challenge aims to support the development of new and innovative approaches on the following theme:
How might we create behavioral change and increased transparency to enable good governance and tackle corruption in the public sector?
The Challenge, launched during the 2019 World Bank/IMF Annual Meetings, seeks collaborative project proposals from country authorities, civil society organizations (CSOs), and staff from the IMF and other International Financial Institutions on the following topics:
1. Enhancing Governance in Public Finance: The Role of Data and Technology;
2. Promoting Good Governance in Central Banks: The Role of Non-Executive Directors;
3. Tackling Corruption: Financial Disclosure Systems for Public Officials;
4. Fighting Money Laundering: The Use of Data for Financial Intelligence;
5. Improving the Understanding of Risks of Corruption;
6. Other solutions including use of open/big data in enhancing governance and fighting corruption.
The Challenge topics are framed in the context of the IMF's Governance Framework. Information on the IMF's role in helping support good governance can be found in the factsheet on IMF and Good Governance.
Challenge Timeline:
| | |
| --- | --- |
| Phase 1 - Oct 18 to Dec 20, 2019 | Challenge is open for proposals. |
| Phase 2 - Jan 1 to Jan 31, 2020 | Submissions are shortlisted, and all staff of the IMF and World Bank are invited to review join project teams via internal communications. |
| Phase 3 - by Feb 2020 | Selection of finalists by February. |
| Phase 4 - prior to Spring Meetings | Bootcamp training for finalists, where ideas are refined, stakeholders mapped out, and project plan designed. Travel and accommodation to Washington D.C. will be paid for at least 2 representatives from each team. |
| Phase 5 - during Spring Meetings | Pitch event to select three winners to join the IMF iLab Accelerator program. |
The top three pitches will receive seed funding and project support by the iLab and sponsors, and will be accepted into the iLab Accelerator Program. Seed funding is typically provided on a "metered funding" basis up to $50,000 (USD).
The accelerator program supports projects in completing a proof of concept to realize the proposed idea. On completion of the accelerator program, project teams will deliver a working proof of concept, final presentation, report and project deliverables including code and related documentation via open source.
Evaluation Criteria:
Only submissions from relevant organizations including country authorities, civil society organizations and international financial institutions (e.g. the IMF, the World Bank, the IFC etc.) will be accepted. The evaluation criteria for project submissions are:
Extensibility: Broad relevance and the opportunity for the solution to impact governance or anti-corruption work. Relevance is particularly determined by its practical usefulness to IMF staff and country authorities when engaging in capacity development or surveillance work.
Team composition: Team has the appropriate skills, diversity, knowledge, and readiness to facilitate solution-finding and implementation. At least one team member needs to be an IMF staff member to be shortlisted as a finalist (by end of Phase 2). Inter-organizational collaboration is encouraged.
Support: Commitment from respective managers and organizations is secured; and evidence that team members can make time to focus on the project.
Sponsors & Partners:
This challenge is organized by the IMF Innovation Lab (iLab) and Legal Department (LEG) in partnership with the Fiscal Affairs, Finance, Strategy, Policy and Review, Institute for Capacity Development, and Communications departments. This challenge is sponsored by the Swiss State Secretariat for Economic Affairs (SECO).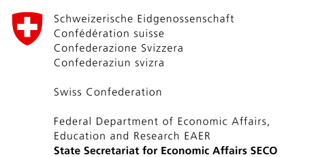 IBM Research is a technical partner for this challenge.

Intellectual Property and Sensitive Information:
All submissions are visible to the public. You are solely responsible for the content posted on this platform. By participating on the IMF Innovation Portal platform, the participant represents, acknowledges and warrants that the submitted content is an original work created solely by the participant and does not infringe on the copyrights, trademarks, moral rights, rights of privacy/publicity or intellectual property rights of any person or entity, and that to the extent it includes any third party content, the copyright owner of that content has authorized its use by participant. Please bear in mind that any information sourced from the Web may be subject to contractual "terms of use" imposed by the source website, and you are responsible for ensuring your compliance therewith.
Copyright of all submissions remains with you. However, by participating on the IMF Innovation Portal platform, all participants agree to grant the IMF a worldwide, perpetual, irrevocable, royalty free license to use, reproduce, copy, publicly display, sublicense, modify and fully exploit any content submitted, including by publishing any successful proposals leading to funding by the IMF and sponsors under open source licensing. You agree that the IMF may use any ideas you have submitted for its business purpose, without further consideration. Similarly, the IMF or the challenge sponsor has no obligation to use any of the submissions on the IMF Innovation Portal platform.
Private attachments can be used to submit documents not viewable to public.
0
1. To participate please register first
2. Accept Terms & Conditions on first use
3. Staff must select Single Sign On to login
| | |
| --- | --- |
| 116 | submissions |
| 61 | comment |
| 1,714 | votes |
| 1,759 | users |